About
Vision
Establish a network of young women who serve as role models for future generations of young women.
Mission
We encourage at risk middle and high school girls to be the best version of themselves, by exposing them to leaders and influencers in the community who provide career development, lifestyle planning, health and wellness training, and character education.
---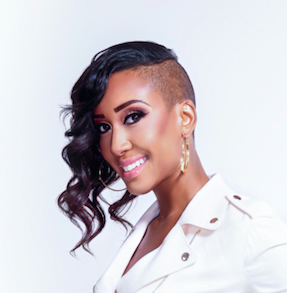 Jillian "JJ" Simmons
Founder/President
Jillian "JJ" Simmons, a veteran radio host from Cincinnati, Ohio, is more than just another voice to fill the airwaves. As an on-air talent, she has captivated listeners from major cities from across the country, including her hometown Cincinnati (WIZF-FM), Dayton (WROU-FM), New York City (WBLS-FM, where she worked alongside "The Queen of All Media," Wendy Williams), Indianapolis (WHHH-FM), and now Houston (KBXX-FM).
In addition to being a positive influence on people she meets through her work, JJ is a proud mother to a beautiful six-year-old daughter. She uses her passion for the" mommy experience" to advocate for higher quality prenatal care in underprivileged communities. Although she has always had an innate desire to empower others, raising a daughter has deepened her desire to foster change in the lives of women, and inspired her to give birth to the I'm Me Foundation. In keeping with her mission to create opportunities for positive social interactions and character-building experiences, JJ's I'm Me Foundation provides tools to improve the esteem and self worth of girls and young women.
---
Joy M.H. Lacy
Executive Director
Joy M.H. Lacy is a native of Chicago. She was selected as the Executive Director of JJ's I'm Me Foundation in April 2015 and brings a wealth of experience and expertise to this position. Joy has over 10 years of experience in the fields of legal, nonprofit and education working in the capacity of marketing, human resources, professional development, finance and organizational development.
Joy has served on many boards and held leadership positions. She is a longtime advocate of education and women empowerment – she is affiliated with organizations that withhold these missions.
She holds a Bachelor's degree in Sociology from Bowdoin College in Brunswick, Maine and a Master of Public Administration from DePaul University in Chicago, Illinois. She also holds a certification in Nonprofit Finance from Rice University in Houston. She resides in Pearland with her husband, Craig and Yorkie Poo, GiGi.
---
Team Members
Evelyn Terry

Social Media
Special Events Manager

Kerubo Anassi

Volunteer Coordinator