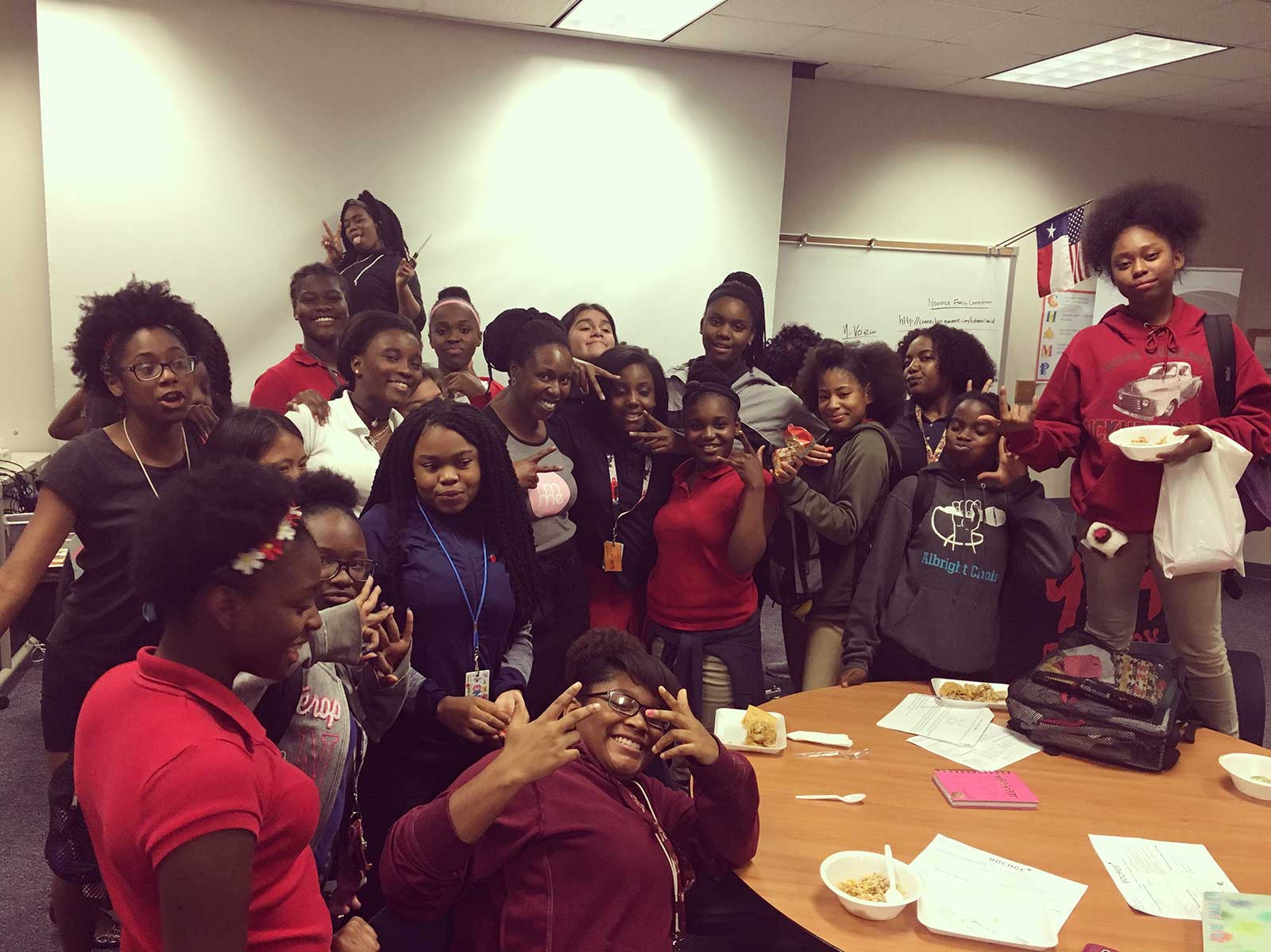 Chef Keisha Bocage, who is the owner of Bocage Catering, took some time out of her busy cooking schedule to stop and show our 'I'm Me Tour' some major love! Tuesday, October 11th, the O'Donnell Middle School girls got to learn about what most women know how to do very well, which is, COOKING!
But before the girls actually started cooking, they had to learn a few basic things about food handling, temperature control, and basic safety while in the kitchen!
For starters, Chef Keisha got to get a feel of how the girls get around in the kitchen by asking them various questions like, how do the girls fry their chicken, where did they learn to cook, what is their favorite vegetables.
Speaking of veggies, Chef Keisha also shared some helpful infomration that many of the girls did not know: the dangers of canned vegetables.
Did you know that companies put peculiar ingredients in canned vegetables to extend it's shelf life? Fresh or frozen vegetables are a better choice. Our #ODonnellGirls also got to learn the proper way to cut fruit and pull apart chicken.
Outside of the girls having fun, Chef Keisha shared some helpful teachniques on what to do with mom's leftovers. Such as, turning leftover chicken pieces into some yummy chicken salad! If you want want the receipe be sure to follow Chef Keisha @bocage_catering!
We just hope our #ODonnellGirls used this information to the best of their advantage!
Share On Social Media