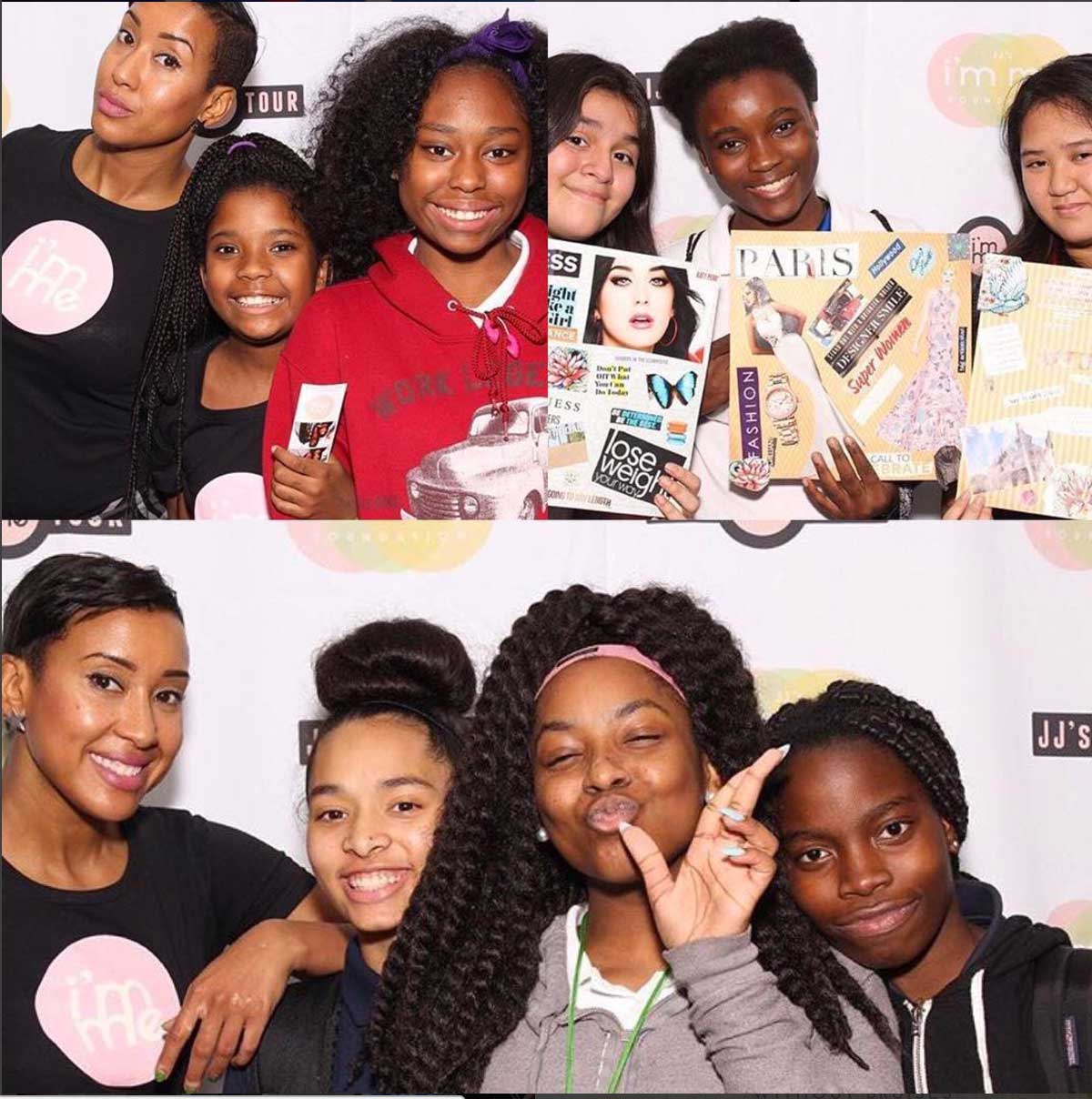 For the past 7 weeks, every Tuesday, the 'I'm Me Tour' has been providing enriching, powerful, and motivational sessions to the young ladies at O'Donnell Middle School. Tuesday, October 18th, we wrapped up the first leg of this year's tour at O'Donnell Middle School!
During our time with these inspiring young ladies, they have learned a lot about the severity of cyber-bullying, the proper way to remain healthy and fit, conflict resolution, different aspects of "inner-beauty", how to style their natural hair, and a whole lot more (Be sure to follow us on Facebook and Instagram for photos and videos)!
And with the help of our committed volunteers, our #ODonnellGirls not only participated hands on in makeing their own natural hair concoction with Naturally GG, they also got the chance to prepare and serve thier own healhty chicken wraps (under 500 calories)!
For our last day, the girls got to put their arts and craft skills to work.
Have you ever heard of vision boards? If you haven't, a vision board, is used to concentrate and maintain a specific goal through magazine and scrapbook clippings. Remember, you are worthy of your dreams.
Share On Social Media