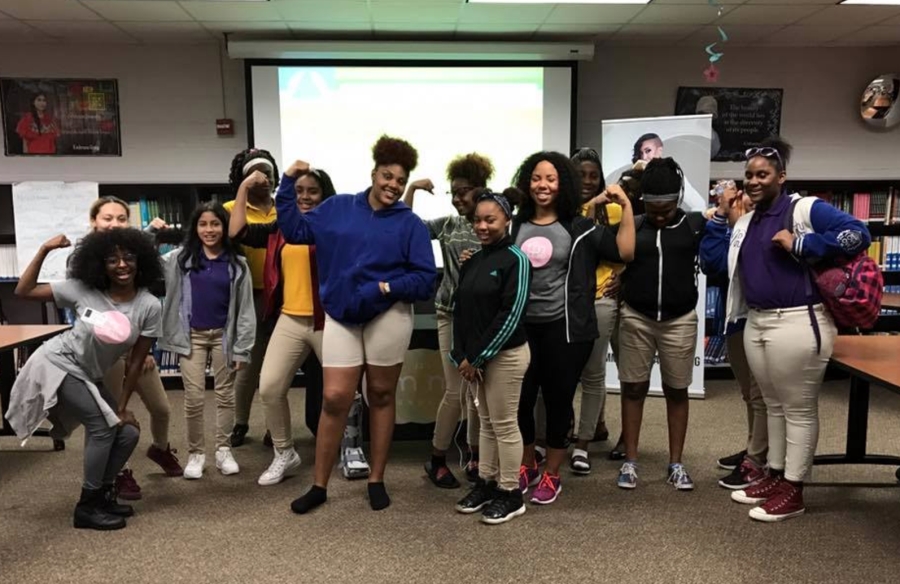 Week 6 of JJ's I'm Me Tour @ McAuliffe Middle School (FBISD): I'm Fit & Fabulous 
Raise your hand if you have ever done a walk-out plank! Now, raise hour hand if you can do 3 sets of 10 or more walk-out planks in a row, with a minute break in between. Yeah yeah, well good for me. Me, not so much (LOL) but everyone is not on the same fitness level. 
And that's what Fitness Trainer and Personal Coach Tatiana Scott @fitwithcurves, left with our girls today: BE THE BEST FIT VERSION OF YOU! 
There are many benefits of working out and living a healthier lifestyle. Building muscle helps boost your metabolism, reduces stress, helps prevent osteoporosis and much more.  
When asked what's one part of your body that you would like to work on, the girls mostly answered with 'abs'! Tatiana shared with us that 80% of having a strong core is made in the kitchen. So, if you've been eating unhealthy while working out, you're doing yourself a disservice.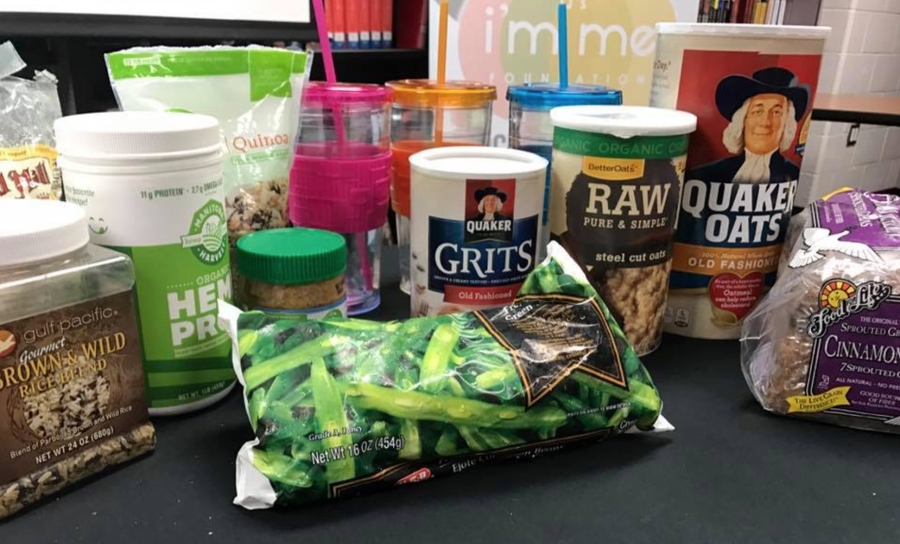 It's time to eat leaner meats and consume more fruits and veggies. Don't forget to opt for fresh or frozen veggies and stay far away from canned veggies. 
Some other valuable lessons we learned were:
-reading nutrition labels (pay attention to the Top 5 Ingredients)
-increase cardiovascular exercise (running, swimming, cycling, jumping jacks, mountain climbers)
-stay away from fast foods (meal prep, show at farmer markets, use coupons)
For more tips or seeking a fitness trainer, follow @fitwithcurves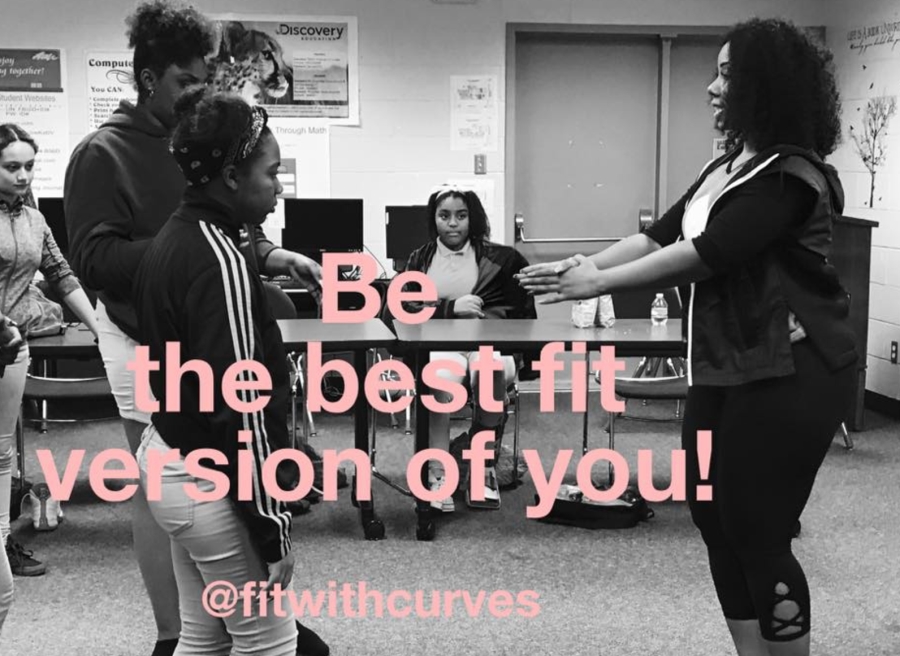 <p>Week 6 of JJ's I'm Me Tour @ McAuliffe Middle School (FBISD): I'm Fit &amp; Fabulous </p>
<p>Raise your hand if you have ever done a walk-out plank! Now, raise hour hand if you can do 3 sets of 10 or more walk-out planks in a row, with a minute break in between. Yeah yeah, well good for me. Me, not so much (LOL) but everyone is not on the same fitness level. </p>
<p>And that's what Fitness Trainer and Personal Coach Tatiana Scott @fitwithcurves, left with our girls today: BE THE BEST FIT VERSION OF YOU! </p>
<p>There are many benefits of working out and living a healthier lifestyle. Building muscle helps boost your metabolism, reduces stress, helps prevent osteoporosis and much more.  </p>
<p>When asked what's one part of your body that you would like to work on, the girls mostly answered with 'abs'! Tatiana shared with us that 80% of having a strong core is made in the kitchen. So, if you've been eating unhealthy while working out, you're doing yourself a disservice.</p>
<p><img src="/images/blog/Optimized-Screen-Shot-2017-02-28-at-8.34.51-PM.png" alt="" /></p>
<p>It's time to eat leaner meats and consume more fruits and veggies. Don't forget to opt for fresh or frozen veggies and stay far away from canned veggies. </p>
<p>Some other valuable lessons we learned were:</p>
<p>-reading nutrition labels (pay attention to the Top 5 Ingredients)</p>
<p>-increase cardiovascular exercise (running, swimming, cycling, jumping jacks, mountain climbers)</p>
<p>-stay away from fast foods (meal prep, show at farmer markets, use coupons)</p>
<p>For more tips or seeking a fitness trainer, follow @fitwithcurves</p>
<p><img src="/images/blog/Optimized-Screen-Shot-2017-02-28-at-8.34.29-PM.png" alt="" /></p>
<p> </p>
Share On Social Media